A Voice at the Table 2020


Project Website ︎︎︎

A Voice at the Table is a research initiative that explores the role that affirmative spaces play in promoting community building, empowerment, and resilience for Black womxn in Roxbury, MA. The work is built on collecting personal narratives through surveying, personal interviews, and group discussion to create a voice for Black womxn in planning efforts currently going on in the city. Furthermore, research outputs leverage photography, collage, illustration, mapping, and writing to produce a graphic booklet and interactive website.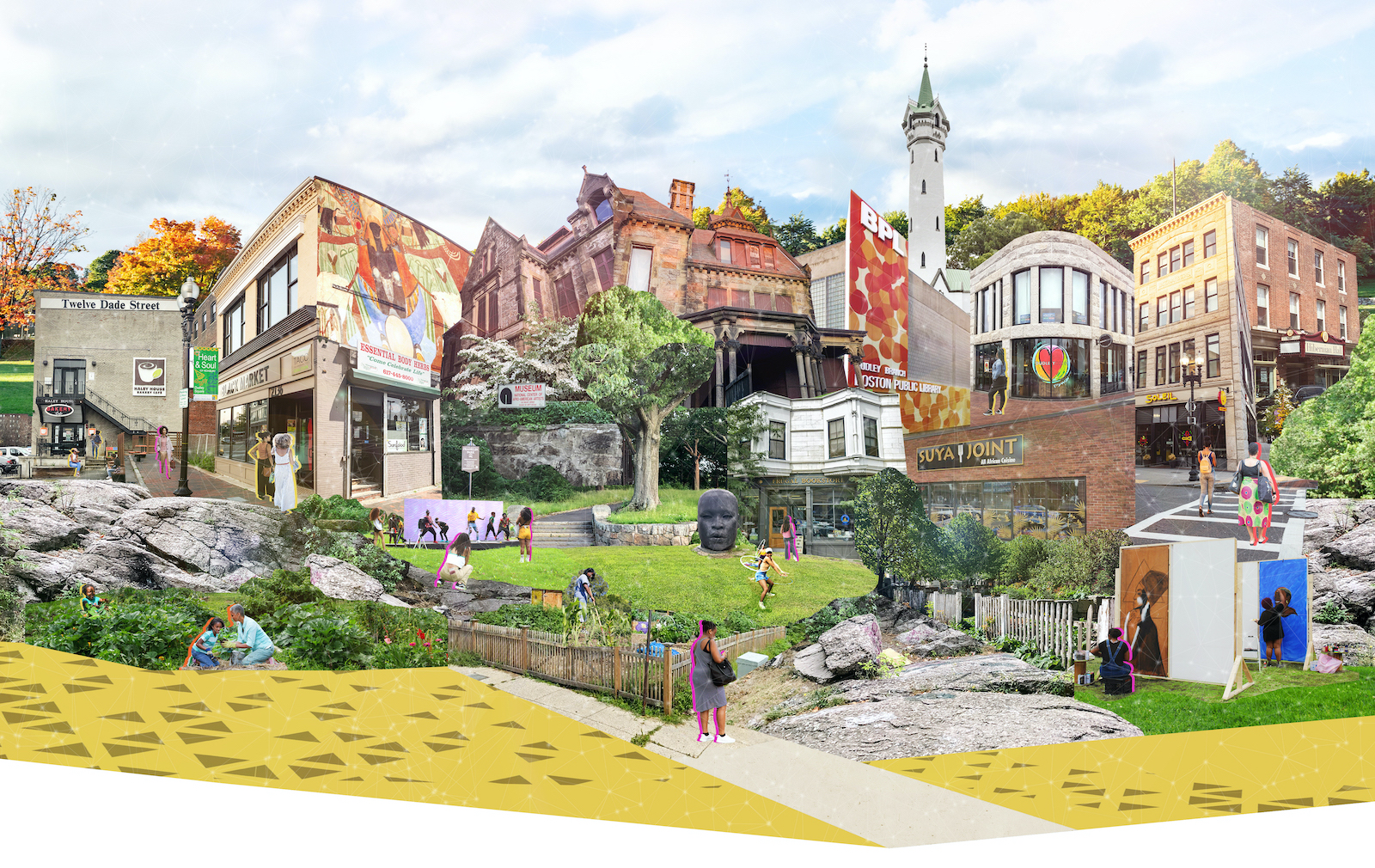 Graphic Report

---



FULL REPORT




MY CONTRIBUTIONS: Full project leadership and coordination from conceptualization through final deliverables; including research, data collecting, interviewing, workshop facilitation, mapping, photo collage, graphic design, report development, and website development

CORE TEAM: Mel Isidor, Elaine Limmer, Nayeli Rodriguez, Breeze Outlaw

ADVISORS: Mary Anne Ocampo, Kai Grant, Courtney Sharpe, Sabrina Dorsainvil, Brandi Blessett

ILLUSTRATIONS: Zulay Holland



---


FEATURES

ASLA 2019: DECOLONIZING DESIGN: BLACK NARRATIVES IN LANDSCAPE ARCHITECTURE
‍November 2019 | Project featured as part of a panel led by Breeze Outlaw to explore the experiences of black landscape architects and the relevant cultural narratives that inform inclusive academic and professional practice.

SPACEUS WORD ART EXHIBITION
December 2019 | A select piece was designed, drawing inspiration from the survey question, "What is one question you would pose to the community in Roxbury?" The piece was featured in a pop-up gallery in Downtown Crossing, Boston during the holiday season.

RESEARCH AT SASAKI
January 2020 | Project featured in Sasaki's first research publication highlighting a range of research of research initiatives from 2016-2019.

BCAP FUND SUPPORTS MIT STUDENT PROJECTS IN COMMUNITIES OF COLOR
‍March 2020 | Project showcased via MIT Alumni to highlight support from the BCAP (BAMIT Community Advancement Program) Fund.